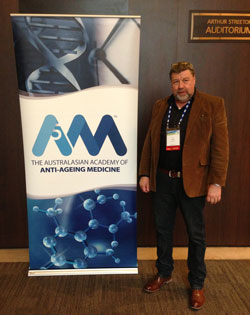 Dr John F. Arbuckle MB CHB (Glasgow) FFMACCS MCPSA  has been practicing cosmetic and anti-aging medicine since 1998.
Based on the Gold Coast, Queensland, Australia for the past twenty years, Dr Arbuckless research, knowledge and experience has assisted thousands of patients in looking and feeling healthy.
He belongs to various relevant medical colleges and associations and is a national and international speaker at major conferences.
Dr. Arbuckle performs a large number of minimally invasive cosmetic and cosmetically orientated procedures all performed at his private clinic.
Unlike many of his colleagues, Dr Arbuckle performs all procedures himself,  he does not delegate to assistants.
Available treatments include:

Anti-wrinkle injections
Permanent & Non-Permanent dermal fillers
Lip, Chin & Nose reshaping and enhancement
Fat transfer
Lipo-sculpture
Fat dissolving injections
Acne & acne scar treatments
Medical Microdermabrasion
Radio-frequency skin surgery
Leg vein treatment
Laser treatment of Pigmentation and abnormal blood vessels/Rosacea
C02 Fractional Laser Therapy for skin rejuvenation
Cosmetic removal of skin cancers and skin lesions
PDT (Photo Dynamic Therapy)